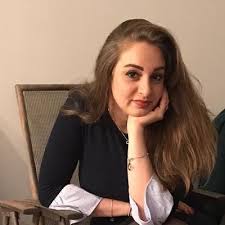 Ruwan Al-Rejoleh
"I hope to inform and influence the public opinion and shape the policies in the US regarding important issues related to activism, peace and co-existence in the MENA region. My ultimate goal is to be a member in the National Security Council to help shape US policy in the MENA region."
Ruwan Al-Rejoleh is an independent political analyst with focus on geopolitics and extreme religious groups in the Middle East and North Africa (MENA) region. Ruwan was born to Syrian parents in Washington DC, grew up in Damascus, and returned to the U.S. as a young professional where she connected with likeminded changemakers who were supposed to be her enemies. Together they found common ground based on a shared belief in the need to empower women in the fields of peace and security.
Ruwan has worked Syria, Libya, Tunisia, the United States and beyond in corporate communications, political research, counterterrorism, policy and advocacy. Ruwan previously worked at Tony Blair Institute for Global Change and has published various op-eds in notable publications like CNN, Newsman and al-Arabiya with TV commentaries in BBC Arabic and France 24 Arabic. She holds a master's degree in Global Development and Peace from the University of Bridgeport's College of Public and International Affairs in Connecticut and is a Georgetown University alumna.
Topics include: women's empowerment, peace, security, transforming fear, building trust, Syria, people-to-people dialogue, leadership, youth empowerment, combatting violent extremism & more.
To request Ruwan as a speaker for your school, community or event, please complete the request form here or email info@amelproject.org.